UPCOMING MEETINGS:
---
There are no meetings scheduled at this time.
---
Previous meetings were held on
May 31, 2017

in the Town of Bow, and on
June 1, 2107

in the City of Concord.
Welcome to the I-93 Bow Concord Website
The Bow-Concord section of Interstate 93 (from the I-89/I-93 interchange to the I-93/I-393 interchange) serves as a critical link for statewide travel to the White Mountains and the Lakes Region, as well as an important local route within Concord. The continued pressures of high traffic volumes, coupled with geometric and operational problems, suggest the need for improvements to the I-93 Corridor through Bow and Concord.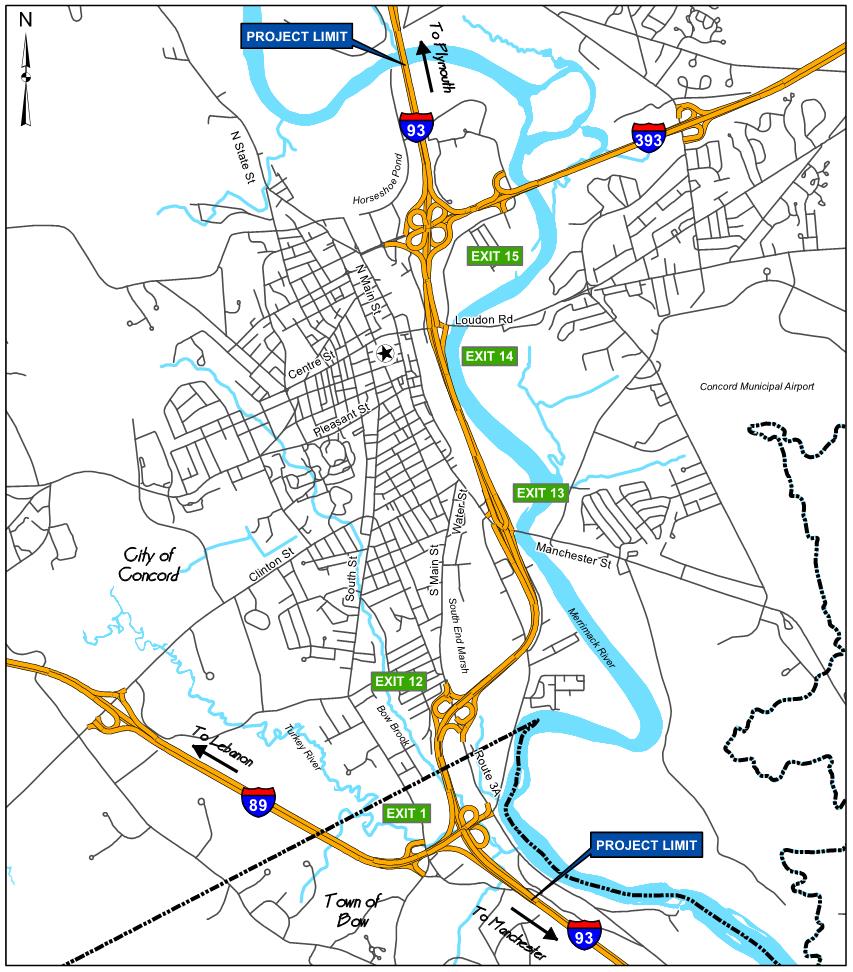 I-93 EXIT 14-15 CONCEPT VISUALIZATIONS The view shown in all three concepts (D2, O3 and F) begins north of Exit 15 and moves south along I-93. The view then travels under the I-393 overpass along the I-93 southbound lanes to Exit 14. At Exit 14, the video image turns around to face Loudon Road. Finally, the view travels back north, along I-93, toward Exit 15.